HELP CHABAD'S RELIEF EFFORTS
B"H
Dear friend,
You can help the emergency relief work in Ventura County. In the wake of the devastating effects of the Thomas fire, Chabad in Ventura has mobilized to assist in relief efforts.
Many homes have been destroyed, families have been displaced and lives have been uprooted. Chabad has launched an effort to assist those in need.
Today they need our support.
Click here to contribute to the Relief Fund.
Your donation is tax-deductible and all funds will go directly to provide humanitarian relief.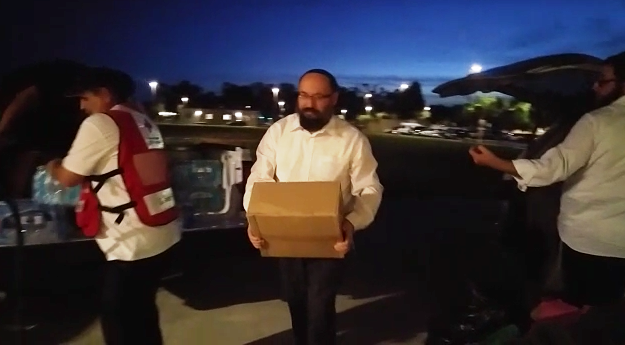 Delivering much-needed supplies to Ventura County Red Cross Shelters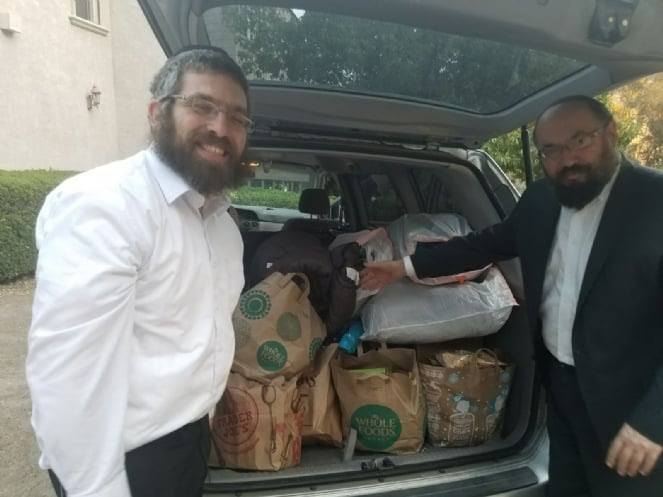 Ventura County Chabad Rabbis loading up another van of food & clothing supplies for delivery to families and Red Cross shelters
Rebbetzin Sarah Latowicz prepares hot kosher meals and fresh breads and cakes for  families displaced by the fires, stranded in shelters and hotels 

Beautiful Menorahs being distributed to displaced Jewish persons in time for Chanukah
THE WEEK IN REVIEW
We do not have a menorah and decided this morning we would like to light one in our temporary home. Do you think we could get one for tonight's first candle lighting?
---
I lost my house and everything in it. I have my dogs, my mother's jewelry, phones, laptop and my car. Only the clothes I was wearing.
I am still trying to get my paralyzed brain to think logically….
 Any help … would be really appreciated!
---
Rabbi, this is Susan with the Red Cross we received a call from our shelter at the Ventura Fairgrounds, there is a family of four, who were evacuated from the Ojai fires they are requesting kosher food, can you help ?....
---
This is Mike, at the Red Cross Shelter in Ventura; we need diapers and wipes, socks and underwear all sizes and genders …
---
Can you help out the shelter in Oxnard ... they're desperate for supplies...
---
Thank you for the Menorah rabbi, I'm staying here at the shelter … I live in the Ventura River bed...Mitch
---
We were part of the mandatory evacuation and are staying at a hotel but we're ok rabbi … thank you for thinking of us…
---
I would love to join you tonight, rabbi, for the Shabbat dinner – I was traumatized by the fires and would prefer not be alone tonight …
---
I climbed on the top of the roof of the home we just purchased, to hose it down ... I could see walls of fire approaching in every direction …then the smoke and ash were so thick I couldn't see anything any longer…I knew it was time to evacuate…
---
This is Kevin from Senator Henry Stern's office, representing district 27…Rabbi Latowicz the senator heard about your relief efforts and wanted to thank you…